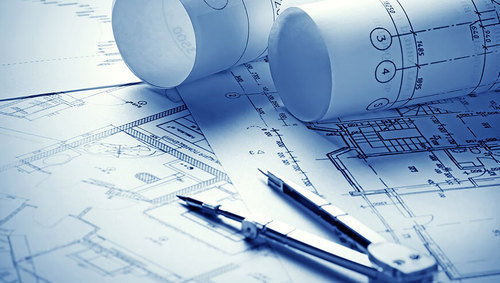 eDesignTek is specialist on Electrical Engineering and provide design, drawing and solution for wide range of clients in different industries maintaining worldwide standards.
EPLAN P8, Autocad Electrical are our main design tools, we produce electrical panel Single lines & multi-lines diagram, wiring diagram, PLC loop, input/output, safety relay circuits, Frequency converter, motion controller, motor starter, HMI, splitter box, protections relays, Instrument networks etc, Bill of Materials, Cable schedules and Cable termination diagrams and much more.
We provide Power Plant Electrical Engineering Service i. e. provide design basis, specification, drawing, calculation, BOM of total electrical system (LT/LV/HT switchgear, ATS, control panel, battery cabinet, instrumentation, cable, earthing, accessories, automation system), SLD, cable tray layout, panel placement GA, etc.
All these different types of drawings are client specific. Although a lot of our clients have their own Drawing offices, we assist in huge client design needs where they need to overcome some "bottlenecks" in drawing documentation and deliverables.
We provided work with automated software tools that reduce your time.
We provide world best electrical consulting services for you to grow your businesses, so don't waste your time, contact us if you need any of the following drawing and see the results instantly. email: info@edesigntek.com
Panel Wiring Diagram:
MCC Panels
Low Voltage Switch Gear Panels
High Voltage Switch Gear Panels
Automation Panels
Motion Controller Panels
Automatic Transfer Switch (ATS)
Generator Circuit Beaker Panels
Generator Control and Protection Panels
Variable Frequency Drive Panels
Room Ventilation / Temperature Control Panels
Compressor Control Panels
Plant SCADA Panels
Boiler Control Panels
Steam Control Panels
AC/DC Distribution Panels
Power Plant Engineering
Electrical BOP's Design Basis
Plant Fault Level Calculation
Electrical Load List
Electrical LV Main Distribution Panel , Auxiliary Transformer & DG sizing Calculation.
Plant Earthing Calculation
UPS and Battery Sizing Calculation
MV Cable Sizing Calculation
LV Cable Sizing Calculation
Lightning Protection Calculation
ELV systems design basis/calculation
Emergency Diesel Generator Sizing Calculation
Earthing Calculation: 11/66kV Substation Area
Outdoor Lighting Calculation
Indoor Lighting Calculation
HV Cable Sizing Calculation
Main Single Line Diagram
MV and LV Single Line Diagram with Control & Protection Details
Single Line Diagram of Low Voltage Panels (BOP'S)
Single Line Diagram of Outdoor Lighting System
Typical Control Wiring Diagram of Feeder / Starter
66/90kV Substation Single Line Diagram
Single Line Diagram of Indoor Lighting System
Power Cable Schedule
Power Cable Termination Details
Control Cable Schedule
Control Cable Termination Details
PLC I/O List
Switch yard Equipment Layout Plan
Earthing layout: Power Plant Area
Earthing layout: Substation Area
Control Room Layout
MV/LV Room Layout
Other Area Electrical LV & ELV Equipment / Panel Layout
Cable Tray layout
Cable Trench Civil Information drawing
Plant Lightning Protection Layout
CCTV Architecture and Layout
PABX Architecture and Layout
Outdoor Area Lighting Layout
LAN and WAP layout
Access control (turnstile, motorized access vehicular gate, card reader) layout
Indoor Lighting Layout
Technical specifications Power Transformer
Technical specification of Switchyard Equipment (Breaker, CT, PT, DS)
Technical specifications Power Transformer (66/90kV, Grid End)
Technical specification MV Switchgear
Technical specification NGR Panel
Technical specification PCC (Power control center)
Technical specifications MCC (Motor Control Centre)
Technical specifications Distribution Board (AC / DC LDB)
Technical specifications Auxiliary Transformer
Technical specifications 110V DC System for MV Switchgear and Switchyard
Technical specifications UPS System
Technical specifications Electrical Cables, Tray & Accessories
Technical specifications Lighting System
Technical specifications Earthing & Lightning Protection System
Data sheet or Specification of Instruments
CCTV Specification
PABX Specification
Technical specifications of ELV System
Technical specification of 66/90kV Substation
Plant Control and Operational Philosophy
Technical Specifications of HV Underground Cable
Bill of Quantity of MV Cables
Bill of Quantity of LV Cables
Bill of Quantity of Control Cables
Bill of Quantity of Cable Tray
Bill of Quantity of Electrical Accessories
Bill of Quantity of Lightning Protection
Bill of Quantity of Instruments
Bill of Quantity of Outdoor Lighting
Bill of Quantity of ELV System
Bill of Quantity of Indoor Lighting
Bill of Quantity of Underground Earthing System